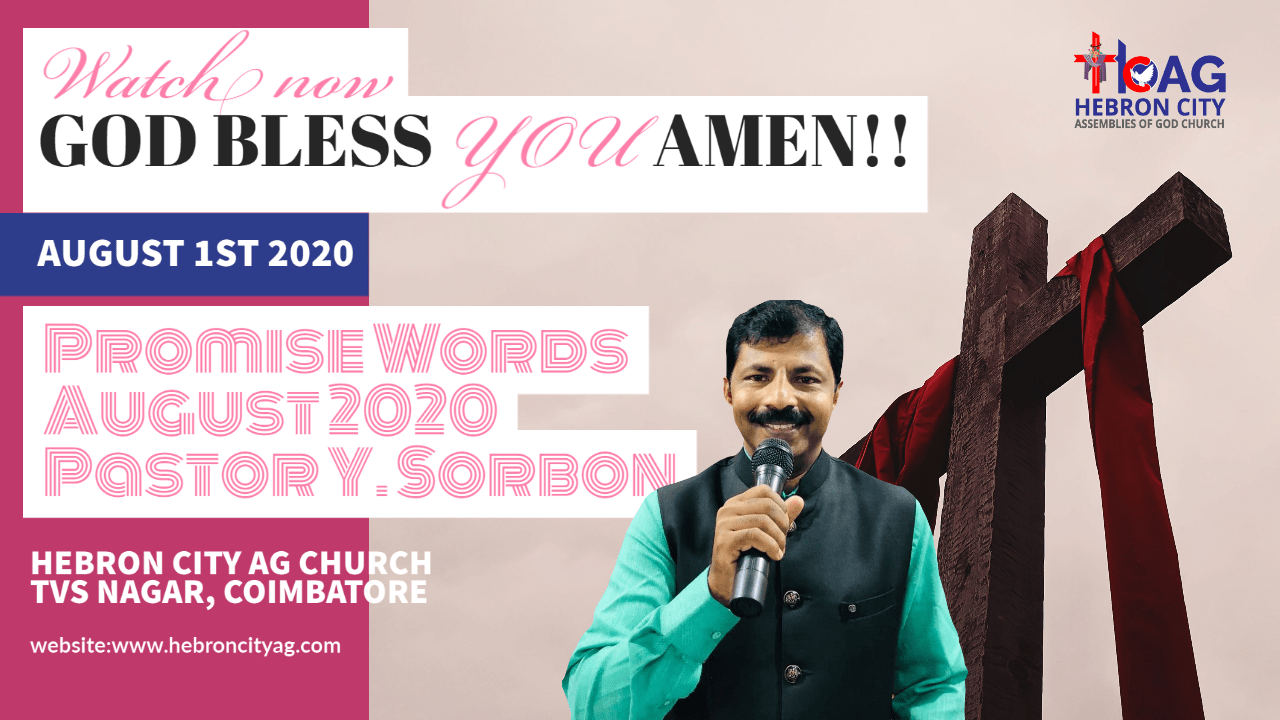 Hebron City AG Church
1st August 2020 Month God's Promise Verse from Bible Event by Pastor Y Sorbon (Senior Pastor) – Hebron City Church, TVS Nagar, Coimbatore.
Promise Verse From Bible
Pastor Y Sorbon our church senior pastor gave an explained video of august month promise verse from bible. Live Streamed on YouTube Live and Facebook Live.
Check out this links:
YouTube Channel : http://www.youtube.com/channel/UCZ0r8tf6v6kM0ERK6DAUHrQ
Facebook Page : https://www.facebook.com/hebroncityagchurch
Every Sunday Hebron City Church Timing
1st Service : 6:30 AM to 8:30 AM
2nd Service : 9:00 AM to 11:15 AM
Location: TVS NAGAR , COIMBATORE
Pastor : Y. Sorbon